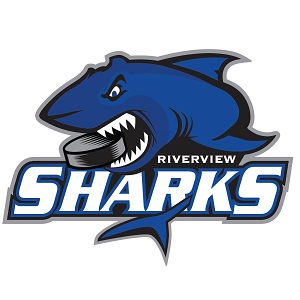 Welcome to the Ice Sharks Hockey page, where you can find all of the information and pictures from Drew's time with the Riverview Ice Sharks hockey team. Follow the links below to go to each season that he participated in, and where you will find links to the individual game scores, updates, and pictures...
2021-22 JV - This link will take you to the information for the 2021-22 Riverview Ice Sharks JV hockey season.
2022 Spring - Go here to see the information for the Riverview Ice Sharks Blue spring hockey season.
2022-23 Varsity - Click here for the information for the 2022-23 Riverview Ice Sharks Varsity hockey season.