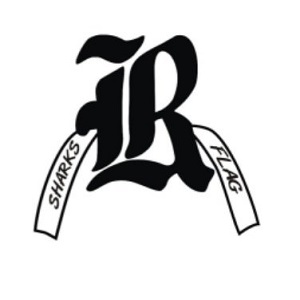 This year is a first for our household - Jayden decided to try out for the Riverview High School Lady Sharks flag football team. After an intense two days of tryouts, Jay learned that she was selected to be a member of the team. As this is her first time playing football of any type - aside from soccer, that is! - she was assigned to the Junior Varsity team this year. Despite being new to the sport and team, Jay was able to select her favorite number, #11, to wear on her jersey. Here's looking forward to a great year!
Parent Practice - Click here for pictures from the parent/player practice that took place on February 18th.
---

FHSAA Flag Football - 2022-23 Junior Varsity Regular Season - Riverview Lady Sharks Junior Varsity

---

Date
Games
Location
Time
Result
Score
Record
Mon, Feb 27
Game 1 - vs. Alonso Ravens (Black Out Night)
RVHS
6:15pm
L
34-6
0-1
Wed, Mar 01
Game 2 - at Bloomingdale Bulls
BHS
6:15pm
L
7-6
0-2
Sat, Mar 04
*
Game 3 - vs. Jones (Orlando) Tigers
LOL
10:00am
L
6-0
0-3
Sat, Mar 04
*
Game 4 - vs. Windemere Wolverines
LOL
12:00pm
L
7-0
0-4
Tue, Mar 07
Game 5 - at Lennard Longhorns
LHS
6:15pm
L
31-6
0-5
Tue, Mar 21
Game 6 - vs. East Bay Indians (Pink Out Game)
RVHS
6:15pm
T (2OT)
0-0
0-5-1
Thu, Mar 23
Game 7 - at Steinbrenner Warriors
SHS
6:15pm
L
12-0
0-6-1
Tue, Mar 28
Game 8 - vs. Wharton Wildcats
RVHS
6:15pm
L
18-0
0-7-1
Wed, Apr 05
Game 9 - vs. Lennard Longhorns
RVHS
6:15pm
L
19-0
0-8-1
Sat, Apr 08
Game 10 - vs. Palmetto Tigers
LOL
9:00am
L
12-6
0-9-1
Sat, Apr 08
Game 11 - vs. Sebring Blue Streaks
LOL
10:30am
W (2OT)
14-7
1-9-1
*
= Missed game due to schedule conflict (club soccer).

---

BHS

=
Bloomingdale High School - Valrico
KHS
=
King High School - Tampa
LHS
=
Lennard High School - Ruskin

LOL

=
Land O' Lakes Recreation Complex - Land O' Lakes
RVHS
=
Riverview High School - Riverview
SHS
=
Steinbrenner High School - Lutz
TBB
=
Tampa Bay Buccaneers - Tampa

---
I have to be honest - flag football is not at all what I expected. It is not like regular football, as I had thought. Here is a quick rundown of the similarities, differences, and ways to score that I found online:
SIMILARITIES TO TACKLE FOOTBALL
There are many similarities to football when it comes to flag football.

You can throw the ball.
You can run with the ball.
Interceptions are allowed on defense.
Punting or going for it on 4th down is allowed.
Punt returns are allowed.
All games have four quarters with 12 minutes clocks as it is in traditional tackle football at the high school level. However, there is a difference that will be explained in the differences.
Team are allowed three (3) time outs per half.
A lot of the same formations that are used in traditional tackle football are also used in flag football between both offense and defense.

DIFFERENCES TO TACKLE FOOTBALL
Just as there are many similarities to tackle football there are just as many things that go the opposite direction for flag football.

You cannot physically tackle your opponent. Tackles are done by pulling the flags.
The offensive line and defensive line are nonexistent in flag football as there is no physical tackling. Only the center has to be on the line of scrimmage which is a change from requiring five players to be on the line of scrimmage when the ball is snapped.
The field is 80 yards long divided up in sections with markings at the 20 yard line, 40 yard line and at the 20 yard line. End zones make up both ends of the field and 10 yards deep on each end.
At the start of a game there is no kickoff to the receiving team. Instead the ball is placed on the 14 yard line where the team that gets the ball first will start the game at. This also applies after the opposing team scores.
To gain a first down you must advance the ball past each of the line markers at 20, 40, 20 and the Goal Line.
Although playing a full four (4) quarters each game is similar to tackle football at the high school level as mentioned above, the clock consistently runs until the last two minutes of each half where a stop clock is utilized for different situations.

SCORING IN FLAG FOOTBALL
Scoring is very similar in flag football as compared to tackle football, but there are some differences when it comes to the extra points.

Touchdowns are worth six (6) points.
Teams may go for a point after try where they can either get one (1) point, two (2) points or three (3) points.
No kicking is allowed for point after try.
No field goals are allowed to get points if a team fails to get the ball in the end zone after three downs. Team must go for it on fourth down.